Optimized Explainer Photos will make you more
profit
WE TURN YOUR EXISTING
PHOTOS
INTO EXPLAINER PHOTOS THAT EARN YOU MORE
MONEY
Increase the number of buyers who click on your listing with eye-catching and stunning photos.
We accentuate each feature of your product to make sure customers feel confident purchasing your product.
The aesthetics of your listing tell A LOT about your brand. Show customers that your brand and products are quality products they HAVE to have.
See our Before and After
photos
---
Customers choose
products
from photos that
explain
---
We have years of experience with selling on Amazon. Decide how many photos you want enhanced.
Send us any high resolution photos you have. We even give you instructions on how to take your photos.
Create Product
Photo Magic
We have all the skills and the Amazon expertise to turn your regular photos into photos that SELL.
Upload your set of breathtaking images to Amazon for increased clicks and conversions
Photo Enhancer
Pricing
---
---
---
Critical Audit of Existing Photos
Change colors for product variations
Lifestyle Images Added to Photos
No Need For Professional Photos
Photo Enhancer for 5 Photos + Listing Optimizer for 1 ASIN
---
---
Critical Audit of Existing Photos
Change colors for product variations
Lifestyle Images Added to Photos
No Need For Professional Photos
Photo Enhancer for 5 Photos + Listing Optimizer for 1 ASIN
---
---
---
Critical Audit of Existing Photos
Change colors for product variations
Lifestyle Images Added to Photos
No Need For Professional Photos
Photo Enhancer for 5 Photos + Listing Optimizer for 1 ASIN
User
Testimonials

First Time Amazon FBA Seller
"Every cent counts before you launch, and I am glad I didn't have to pay over $1000 for a professional photo shoot."
Phil
W

FBA and Shopify Entrepreneur
"I had a professional photoshoot taken for my main product, then I ordered 6 more color variations. All 6 were completed in half the price of a shoot."
Talia
T

Digital Nomad
"I just used the factory photos, but had SniperInsights add some 3D Perspectives and an arrow illustrating my product's unique selling feature."
Mitesh
S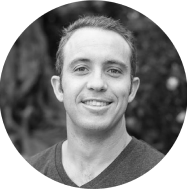 Repeat Amazon Seller
"My first product I tried on my own was a camping hammock and by the time I got it in to FBA there were thousands of new competitors."
Rick
W
Previous
Next
Frequently Asked
Questions
---